Dig It! The Secrets of Soil
---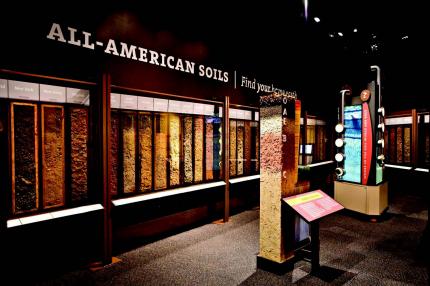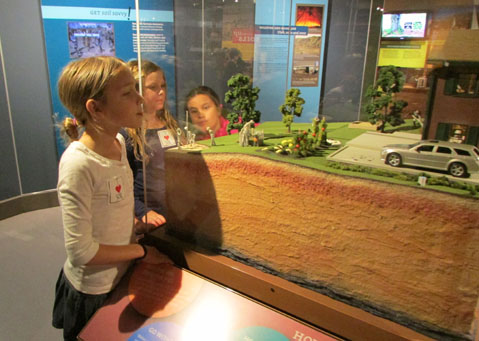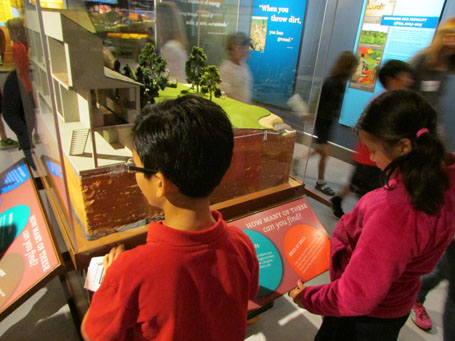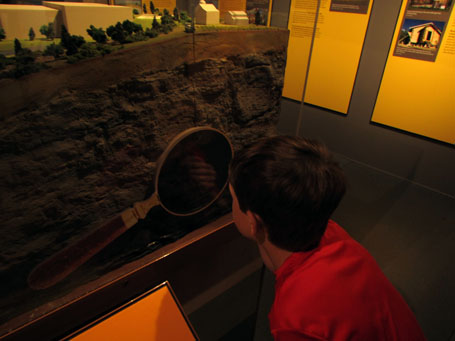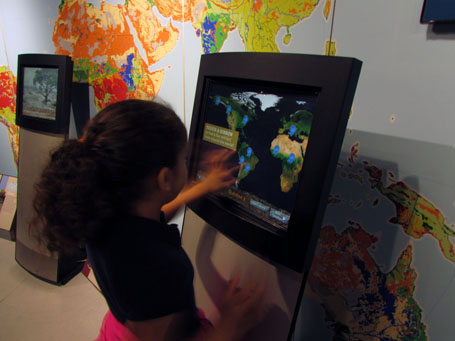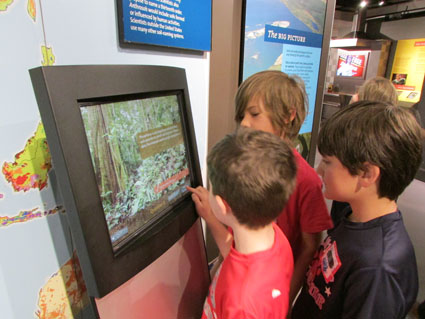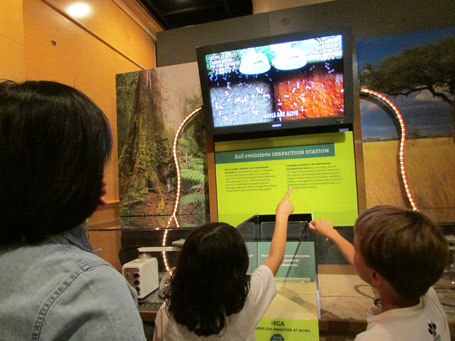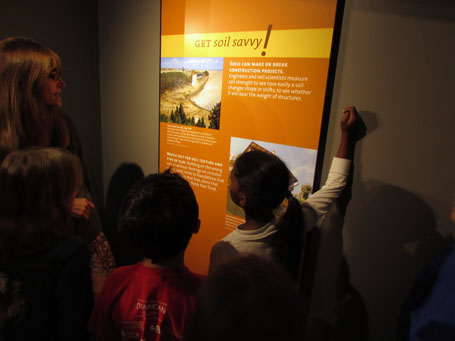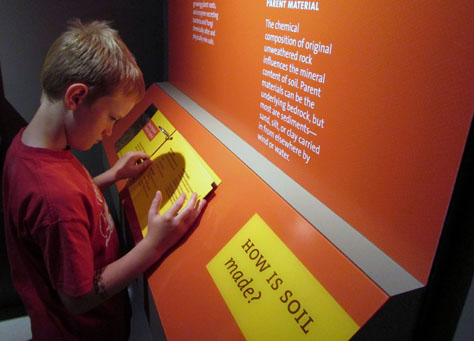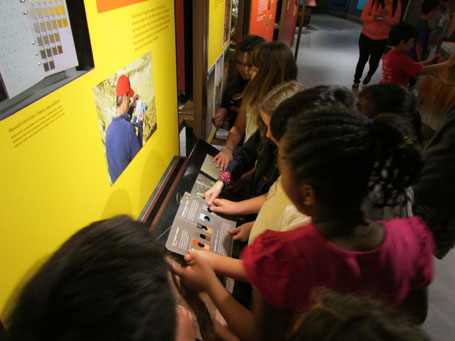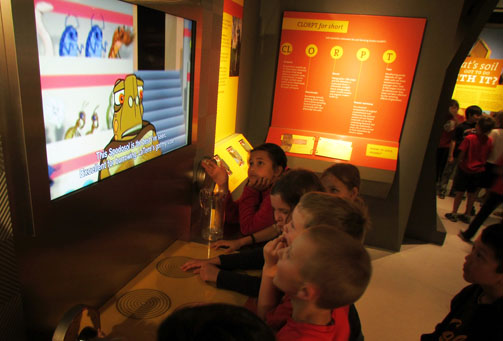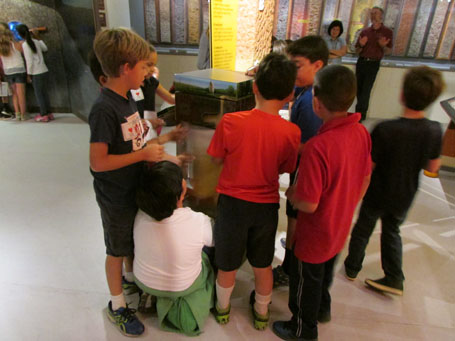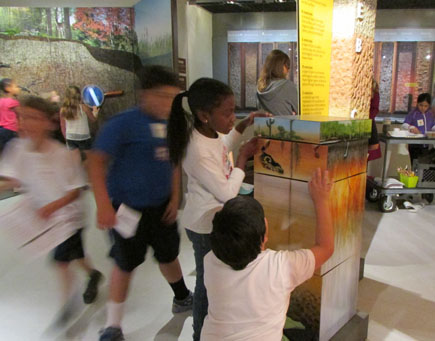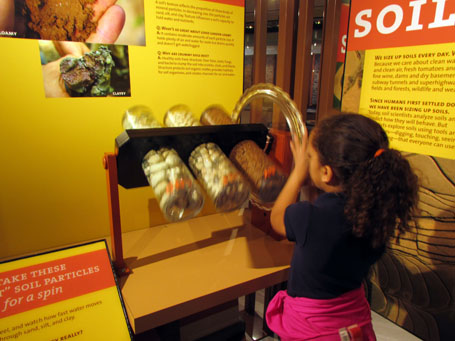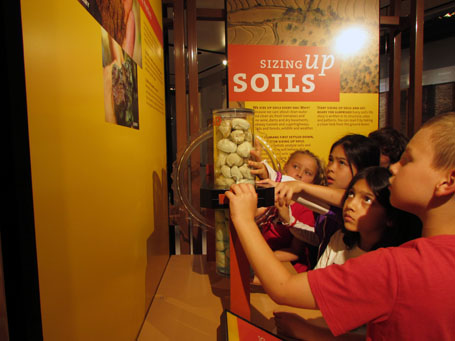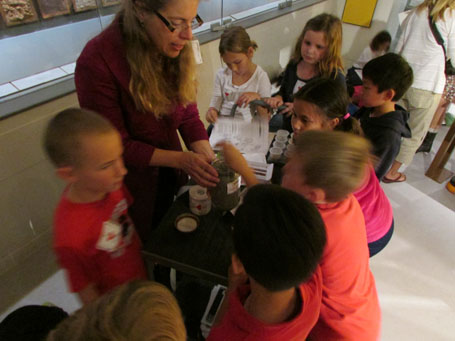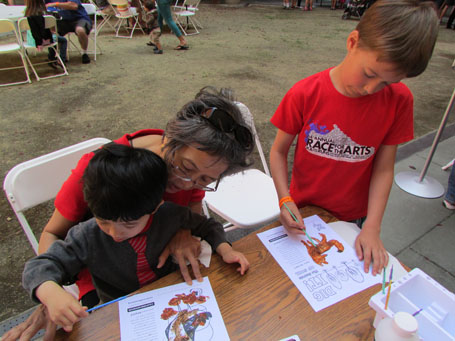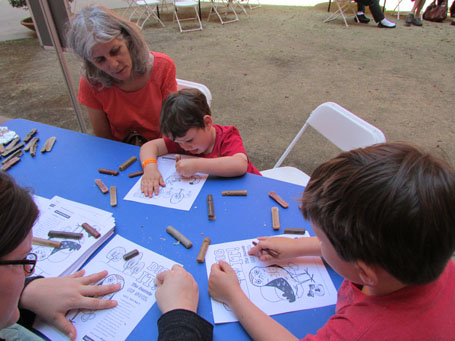 Take a Tour
---
Why an exhibit about soils?
Because Soils Sustain Life! Without soils, we would be hungry, homeless, and naked. We grow our food in soil, the materials for our homes come from soil, and many of the fabrics we wear come from...you guessed it, SOIL!
There are more living creatures in a shovelful of rich soil than there are people on the planet. Yet, more is known about the dark side of the moon than about soil. These are just a couple of the fascinating facts visitors can learn at the traveling exhibition, "Dig it! The Secrets of Soil." The exhibit's founding sponsor is the Soil Science Society of America (SSSA).
Dig It! is in Raleigh, NC at the North Carolina Natural Sciences Museum from May 16 through August 16, 2015.
What is the "Dig It!" exhibit?
The 4,000-square foot exhibition reveals the complex world of soil and how this underfoot ecosystem supports nearly every form of life on earth. Developed by the Smithsonian's National Museum of Natural History with support from SSSA, "Dig It!" includes interactive displays, hands-on models, videos, and 54 soil monoliths representing soils from each U.S. state, territory, and the District of Columbia.
Its lead curator is Patrick Megonigal, a soil biogeochemist with the Smithsonian's Environmental Research Center and an SSSA member. Learn more on the Smithsonian's "Dig It!" website.
In addition to funding from SSSA, the exhibit was made possible with generous support from Lead Sponsor, the Nutrients for Life Foundation, as well as Bayer CropScience, LI-COR Biosciences, Syngenta, and the U.S. Department of Agriculture.
History and Locations of the Dig It! exhibit
2006-2008: Created by Smithsonian's National Museum of Natural History, Washington DC
July 2008-Jan. 2010: On display at Smithsonian, Washington DC
Oct. 2010-Dec. 2010: First exhibited outside of DC at the Durham Museum, Omaha, NE
Feb. 2012-Sept. 2012: Northwest Museum of Arts & Culture, Spokane, WA
Nov. 2012-July 2013: Bell Museum of Natural History, University of Minnesota, Minneapolis, MN
May 2014-March 2015: The California Museum, Sacramento, CA
May 16 to August 2015: North Carolina Natural Sciences Museum, Raleigh, NC
Soils Exhibits Around the World
Tacoma, Washington, USA, Aug. 6 - Dec 4, 2015, Dirt? Scientists, Book Artists, and Poets Reflect on Soil and Our Environment
Netherlands: World Soil Museum
Luxembourg: Fertile Soils, Secret Lives
Canada: Soil Profiles of Canada
Brazil: Solos de Minas
Germany: ARTandSOILS
Spain: Soil - Walking on LIfe
Russia: Vasily Dokuchaev Museum of Soil Science
Germany: Osnabrück University displays
Dubai: Opening December 2017
The North Carolina Natural Sciences Museum

---

North Carolina Natural Sciences Museum
Related Sites
---


Soils4Teachers.org


Soils4Kids.org


Planting Science
I Heart Soil
---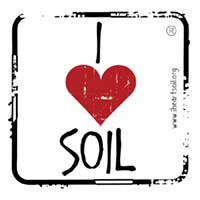 For its 75th anniversary in 2011, SSSA created three videos telling the Story of Soil | More